Find opportunity in the crisis open your online store
Right now not many see the crisis as an opportunity, they see more fear everywhere.
The world, as we know, changed dramatically in a short time. The coronavirus has caused a global pandemic and a "lockdown" of the economy. Shopping malls are empty, the hotel and hospitality industry is losing all income, retailing is at a standstill, events, flights, and trips are canceled. More and more shops are closing especially small and medium-sized companies.
Now online shops serve as a second sales channel for many local retailers, and they benefit from this. It shows in the numerous Google search queries. The term "online shop" has reached a new peak at the time of the corona crisis.
Seldom do we notice how closely our social and economic lives are intertwined and that we have to support each other.
Creativity and improvisation are required.
A friend of mine, for example, runs a small health food store in a small town. She takes orders by phone, and the customers pick up their orders later in front of the door.
I can see long rows of customers waiting to get into a grocery store. All this may work in a small town now in summer. But what if winter is coming?
Staying in and waiting to get into a store and wearing a mask is not what I like. And I think more people are not happy about this. Therefore, I started to order groceries online from small stores with an online shop and filled my pantry to last a few months.
Taking the opportunity in the crisis
Another friend is an organic, biodynamic farmer. The farm is far from a town, and the usual farmer's markets are closed. She asked what to do that the farmer can do his work but also sell his products?
A local coop will work if more organic farmers are around. But I thought an online shop would be a solution.
She saw the crisis as an opportunity and took action. Soon, the farm website will have an online shop and can sell products and crafts online.
The activities in social media will support this.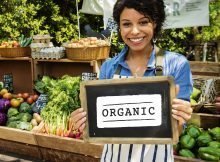 It is also worthwhile for small and medium-sized businesses to look at the corona crisis differently. Creative ideas are more in demand than ever.
In times when your business is closed or only possible to a minimal extent, you must not bury your head in the sand. Now that the initial shock is over, you need to think about how you, as an entrepreneur, can react. What alternatives are there now to continue serving your customers in your area. And how to mitigate the economic consequences of the pandemic for your business.
We all know that some companies may not survive the crisis. Now it's about helping yourself to be creative and brave. It is time to dare new things, to break new ground. It's time to roll up your sleeves.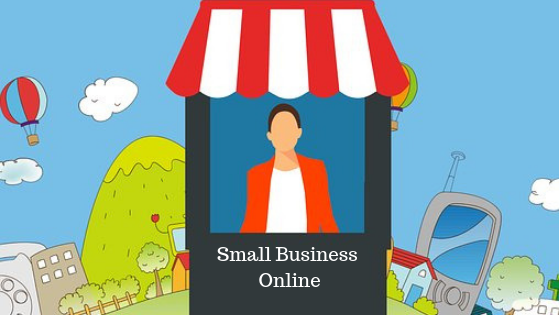 Open your online store?
We are fortunate to be living in a time when society via the Internet can network even without direct contact.
Even without Corona, e-commerce has grown in importance year after year. Online shopping is trendy, and it is convenient.
Suppose you start your online shop now with your existing customers. If they were previously only able to shop at your facility, and your store is currently closed due to the Corona crisis, they will be happy to have an online purchase option. For this purpose, small online shop systems enable a relatively cheap and quick entry.
Your online store a new marketplace?
Creating your website and your online shop is no longer rocket science. Nevertheless, everyone can't start their website or the online shop in just a few days. Especially in the beginning, it is crucial to clarify the processes.
Those who want to take the online shop project entirely into their own hands will find numerous tools and shop systems for their project. For example, many small and medium-sized companies expand their WordPress website with a WooCommerce shop.
You also can outsource and hire a freelancer to set the website up for you. They are also looking for opportunities to work.
Use social media
Draw attention to actions or changes in your business using social media. For example, suppose you have already built up an Instagram community. In that case, it is easy for you to update your community with the latest information and tell them about your online shop.
However, the decreasing reach of regular posts means that not everyone necessarily sees the post. But it can be increased very quickly with paid promotion. It is crucial right now at this time.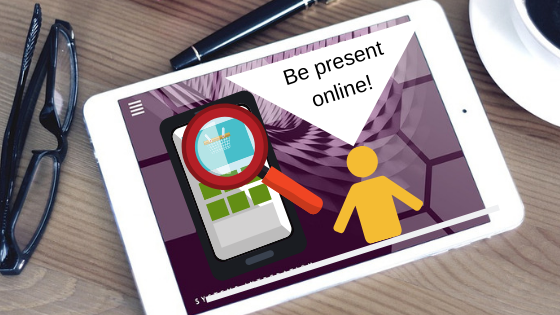 See the infinite possibilities
From yoga classes to singing lessons: everything can go online now.
Because numerous businesses are closed, dealers and service providers can offer their services on the Internet.
If stores remain closed because of the coronavirus measures, online retail will boom. Supermarket chains are overwhelmed with inquiries. Local dealers, in particular, are now dependent on income. However, it is often the business around the corner that now could offer its services online. People could visit the website or social media profile.
Repairs to order
A car, bicycle, or washing machine also breaks down during the Corona crisis. However, workshops and repair services had to close. Some providers have come up with a solution. For example, you can have a bike picked up at an agreed time, and the employees put it back on the doorstep after the repair. Vehicle repairs should also be discussed by telephone beforehand so that the handover and service can take place without social contact.
Cell phone repair service and installers can also adapt and deliver the repairs, for example.
Online shopping at the corner store?
Markets could come together to deliver fresh products and not have to forego their income. Customers could request deliveries from all markets.
Some shops already have also expanded their online business. They deliver coffee beans, teas, or juices at the front door. Specialist dealers also offer a large selection in the online shop. If you want a particular product, it can often be ordered directly from the producer.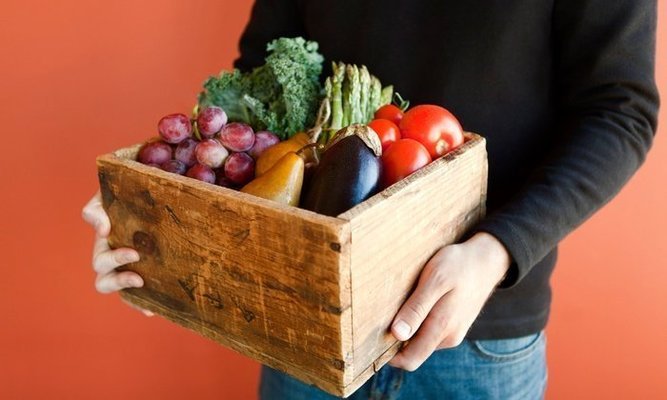 Some organic farm regularly delivers organic boxes.
Suppliers of organic boxes, who deliver fresh fruit and vegetables, are currently experiencing a massive increase in orders. The handover is contactless: the boxes will in front of the house at fixed times. Besides this, some offer juices, pesto, or spreads.
For example, handicrafts or plants also could be delivered home.
Music and sports via video or webinar
Those who cannot attend regular teaching and sports lessons due to the restrictions have a sizeable online offer that can now be accessed. Many gym chains offer free online classes until you can train again. Numerous yoga centers have also switched to online operations.
There you can connect live from home at the respective course time and follow the instructions of the trainer. You can also practice the guitar, piano, or violin at home. The teachers can join in using the online video chat service, like skype. In addition to an internet connection, you also need a good microphone and webcam. They can also offer online courses.
Even therapists and web doctors are available online.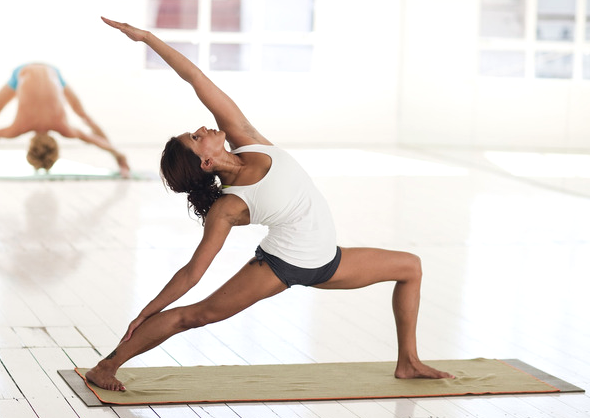 Consultations
Even if you are not allowed to leave the house, many people need help, like in couple counseling, nutritional coaching, or psychological support. These offers are also possible via video calls, webinars, or curses. You should contact your therapist here.
You can offer services that initially seem unusual to do online. Even dog training is possible by phone or online coaching.
Did you ever think about offering your service online?
The right tools and programs are available; It is on you to make the leap and make the crisis and opportunity.
See also > Reasons Why Even A Small Business Needs To Be Present Online
Use the opportunity
Small and medium-sized companies have a decisive advantage: They are close to the consumer and can make decisions quickly. Using digital marketing even after the Corona crisis will have a positive effect on business development. There is still demand and the desire to support local businesses.
Get creative and take the opportunity in this crisis.
Digital Transformation is an Opportunity for every Business.
Did you ever think of creating an online store?
Check out here the newest all-in-one Digital Marketing Plattform that makes it easy for everyone to start a business online and it is even Free.

What is your experience?
Do you see opportunities in the crisis?