Do you have good communication skills?
Good communication skills are essential in life. If one can argue intelligently and eloquently convince bosses, colleagues, and, above all, customers of their competence. It is a question of the content and how you present yourself and behave towards people.
Whether bosses, colleagues, partners, or customers: those who communicate well convince others. Transparent and conflict-free communication is the key to successful interaction between people.
You can learn this ability. Romil Rambhad will share here how communication can help you to succeed.
Thank you, Romil
Communication is Your Ticket to Success
While there is no one primary formula for success, it is nearly impossible to advance in the world without excellent communication skills. In fact, communication skills are so critical that entire books have been written on the subject again and again.
It's important to remember that good communication skills entail more than just writing and speaking effectively. Having excellent communication skills means that you can persuade and motivate others and help them see things from your point of view. Having communication skills also implies empathizing with others and understanding how your decisions affect their lives.
"No matter what job you have in life, your success will be determined 5% by your academic credentials, 15% by your professional experiences, and 80% by your communication skills."
Here I am sharing how your communication can lead you to tremendous success in your life.
IMPROVES CONFIDENCE IN SEEKING OPPORTUNITIES
Communication is more than just a means of transmitting and receiving information; it is also a skill set that is highly valued and sought after in all walks of life. When it comes to selecting job and college applicants, practical communication skills are of the utmost importance. Not only that, but simply being more effective communicators makes it easier to seek out opportunities and seize them when they arise.

MANAGING DIFFICULT SITUATIONS
A crisis may occur unexpectedly. As a result, just like a ship's captain, people must communicate with one another to work as a team and find solutions. Communication skills are essential as they can help you deal with challenges and setbacks. A team member, for example, maybe lag due to personal circumstances. Managers can equip themselves with the ability to defuse any situation if they have effective communication skills.
DEVELOPS YOUR PERSONALITY
Another reason communication is essential in everyday life is that it helps you build and improve your personality and self-esteem. Communication allows you to navigate the world better and explore new and challenging situations. You also meet new people, many of whom may have opposing opinions, points of view, and experiences. It forces you to mature as a person and discover your true self.
CREATES BETTER RELATIONSHIP
Good communication also improves relationships with coworkers and friends, and family members. Listening carefully and providing constructive feedback allows people to feel heard and understood. As a result, mutual respect grows.

ALLOWS YOU TO STAND OUT FROM THE CROWD
Many characteristics distinguish a leader; however, communication is unquestionably one of the most essential skills you must develop to become a leader. Consider every great leader in history, and you'll most likely discover that they were excellent communicators. There are numerous reasons why leaders require good communication skills and why these skills are often a prerequisite for obtaining a leadership position in life.
IMPROVES DECISION MAKING
One way to reduce the likelihood of our decisions having unfavorable–and sometimes even negative–results is to improve our communication skills. It is due to the fact that when you communicate effectively, you receive more information than you would have otherwise. Not only has that, but the quality of your information improved as well. This increase in the quantity and quality of information leads to improvement in the quality of your decision-making. Because you now have more information to draw on before making your decision.
About the Author
Romil G Rambhad is an Author, Life Coach, and Corporate Speaker. He has a YouTube channel in which he shares Self-improvement and personal growth tips and creates impactful courses for people, using extensive research and knowledge to assist people in reaching their full potential and living a happy life.
He has published books in 2019, Sept, and December 2021 and has written several articles for fellow bloggers on self-improvement.
Link to Courses and Books. Visit Romil Rambhad Self Mastery Academy
Check out his courses on Skillshare
Get Romil's Free ebook in your mail immediately > You Are Worth It – A Guide To More Self-Esteem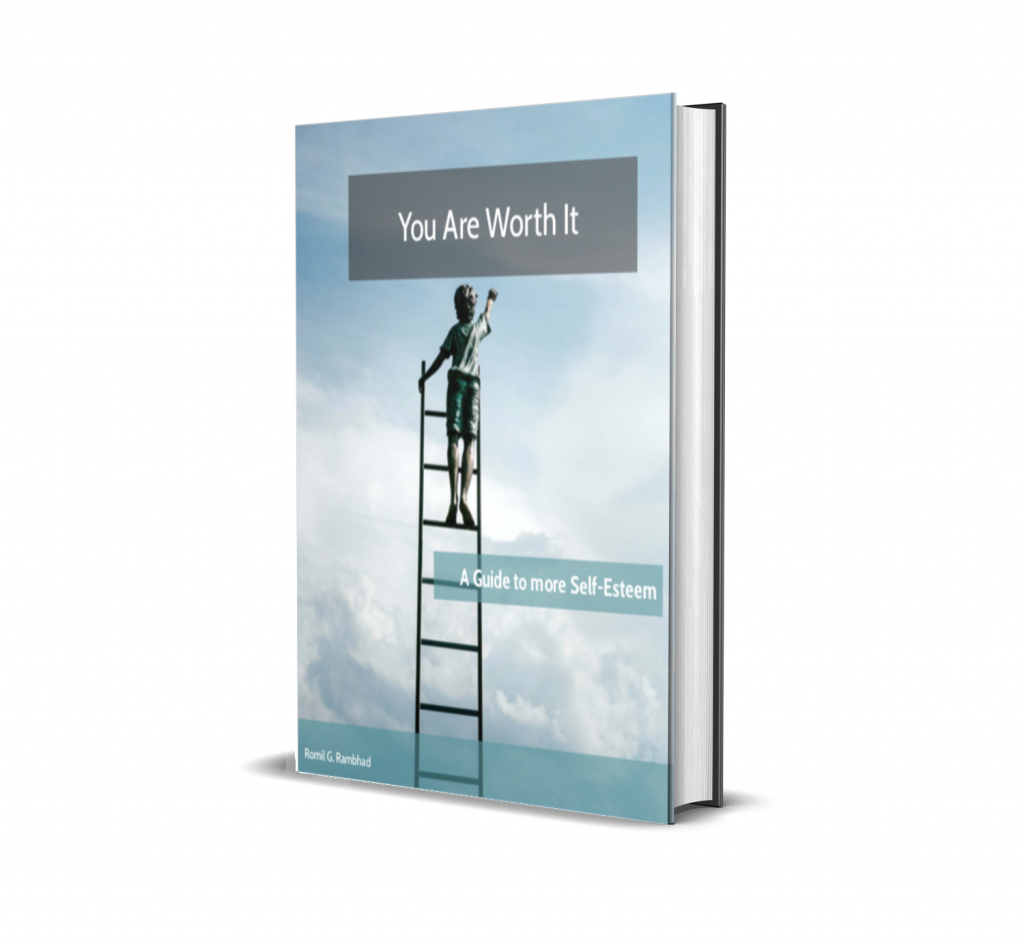 See also 5 Powerful Ways To Improve Self Confidence
Features Image Business photo created by wavebreakmedia_micro – www.freepik.com