Do you struggle with self-confidence?
Many people would like to be more confident. More confident in appearance, more independent in thinking, mentally more potent, and less shy. You need Self-awareness, meaning being aware of your own being and your self-worth. In this guest post, Romil Rambhad will show you ways how to improve your self-confidence.
Thank you, Romil
5 Powerful Ways To Improve Self Confidence
Although self-confidence is essential in practically every part of our life, many people struggle to find it. Unfortunately, this can spiral into a vicious cycle: persons who lack self-confidence are less likely to attain the success that would boost their confidence.
For example, you might not want to support a project proposed by someone who is visibly anxious, fumbling, or continuously apologizing. On the other side, someone who speaks clearly, holds the head high, and answers questions confidently will persuade you.
"Your success will be determined by your own confidence and fortitude" – Michelle Obama.
Self-assured people
Self-assured people are often more upbeat; they value themselves and trust their judgment. They do, however, accept and learn from their mistakes.

Self-assured people appear to be at ease with themselves and their work. They invite others to trust them and instill confidence in them. These are all desirable qualities to possess.
But being confident in yourself isn't always simple, especially if you're naturally self-critical or others put you down. There are, thankfully, things you can take to boost and maintain your self-confidence.
Here I am sharing 5 ways to improve your self-confidence:
1. Switch your Perception of the situation
We all have some past experience which led us to decrease our confidence. Was the situation itself so negative that we lost confidence? Partially Yes, but majorly it was because of the negative conclusion we took from that specific experience.
Identify the troubling situations, pay attention to your thoughts about them. And this includes what you tell yourself (self-talk) and your interpretation of what the situation means. Your thoughts and beliefs might be positive, negative, or neutral. They might be rational, based on reason or facts, or irrational, based on false ideas.
Now replace negative or inaccurate thoughts with accurate, constructive thoughts. Use more hopeful statements. Focus on the positive and relabeling your upsetting thoughts.
2. Change how you see yourself
We all have a story about ourselves from the experiences we had and the things we remember stored in our memory, and it creates a SELF-IMAGE.
The picture we find in the mirror might be a genuine or contorted perspective on who we truly are. In light of this view, we create either a positive or a negative mental self-view. The qualities and shortcomings we have embraced influence how we act today. We consistently learn and assess ourselves in a few regions, like actual appearance (How would I look?), execution (What's going on with me?), and connections (How significant am I?).
With a positive mental self-portrait, we perceive and own our resources and possibilities while being sensible regarding our liabilities and impediments. We center on our shortcomings with a negative mental self-view, mutilating disappointment and flaws.

3. Accept your Authentic Self
One of the quickest ways to lower self-esteem and confidence is to compare yourself to someone else. Also, Self-confidence builds when you value yourself and feel worthy regardless of any negative feelings.
To be more confident, be true to yourself and talk yourself up. When you are clear about who you are and what you want in life, you feel more confident. This clarity gives you a clear vision and purpose and allows you to follow your path.
4. Remember your past achievements
Ponder all that you've achieved up until now, of all shapes and sizes, and record them. Regularly, we neglect every one of the seemingly insignificant details we achieve every day! Give yourself recognition for a job well done and rattle off all that you've accomplished. Think of them in your telephone, a diary, or even drape them on your divider – anything to remind yourself consistently precisely how wonderful you are.
Be proud of yourself
As you contemplate every one of your achievements, consider all that you've defeated to get where you are today. All you have confronted, for great or for awful, has made you what your identity is and shows how tough you are. Fostering this feeling of pride in yourself and what you can accomplish will fabricate your self-assurance and cause you to feel more ready to handle your fantasies.
5. Push your Comfort Zone
While pushing your comfort zone may seem scary, there are numerous advantages to doing so! You can achieve things you never imagined were possible by pushing yourself. You'll be proud of yourself and more confident in your abilities as a result. Also, you'll feel like you're progressing, which will inspire you to continue working toward your goals.
Do one thing that scares you every day to stretch the boundaries of your comfort zone. Don't place yourself in any potentially dangerous or unpleasant situations, but attempt something you've never done before. Whether you succeed or not, you'll be proud of yourself for attempting it, and that will give you confidence.
About the Author
Link to Courses and Books, visit  Romil Rambhad Self Mastery Academy
Check out his courses on Skillshare
Follow Romil on Facebook, Twitter, and Instagram
You can find his book here >THE 20 POWERFUL KEYS TO A BETTER LIFE
Get Romil's Free ebook in your mail immediately > You Are Worth It – A Guide To More Self-Esteem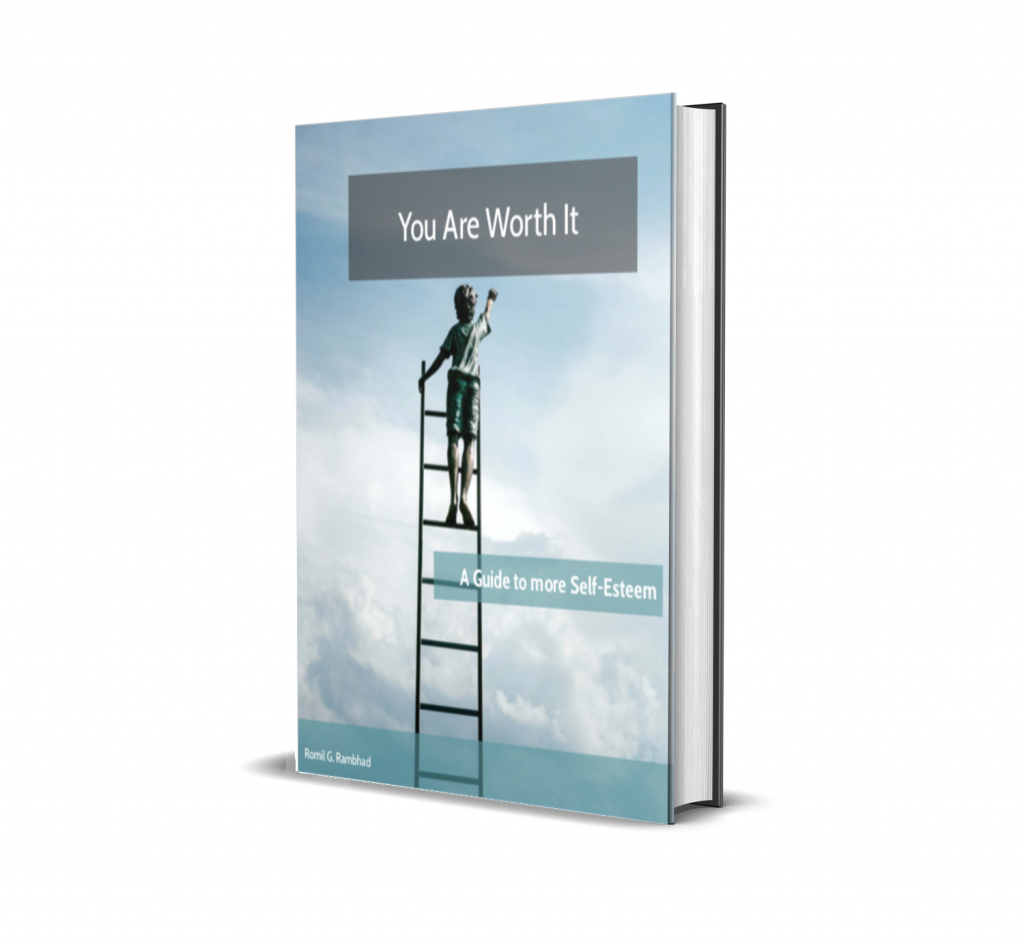 See also 3 Proven Ways To Boost Your Productivity
Easy Steps to Make Self-Acceptance And Self-Love a Habit