Processed food makes fat
I recently traveled to India, not like a usual tourist, but to visit friends there. Also, I did tours, but most stayed at friends' houses and lived with them, even the hotel was a place owned by friends.
I have been there for around 6 weeks and lost weight while eating more than at home and not even doing my regular exercise.
The Indian people mainly are vegetarian and most of them eat what they cook themselves and from fresh ingredients. I did not see processed food in the kitchen there.
My first visit was to Mumbai with my beautiful friends Anant Thakur and Rachna. He is always busy with designing beautiful websites and she is an amazing artist and cook and she was always preparing very tasty food and things like fruits, nuts and…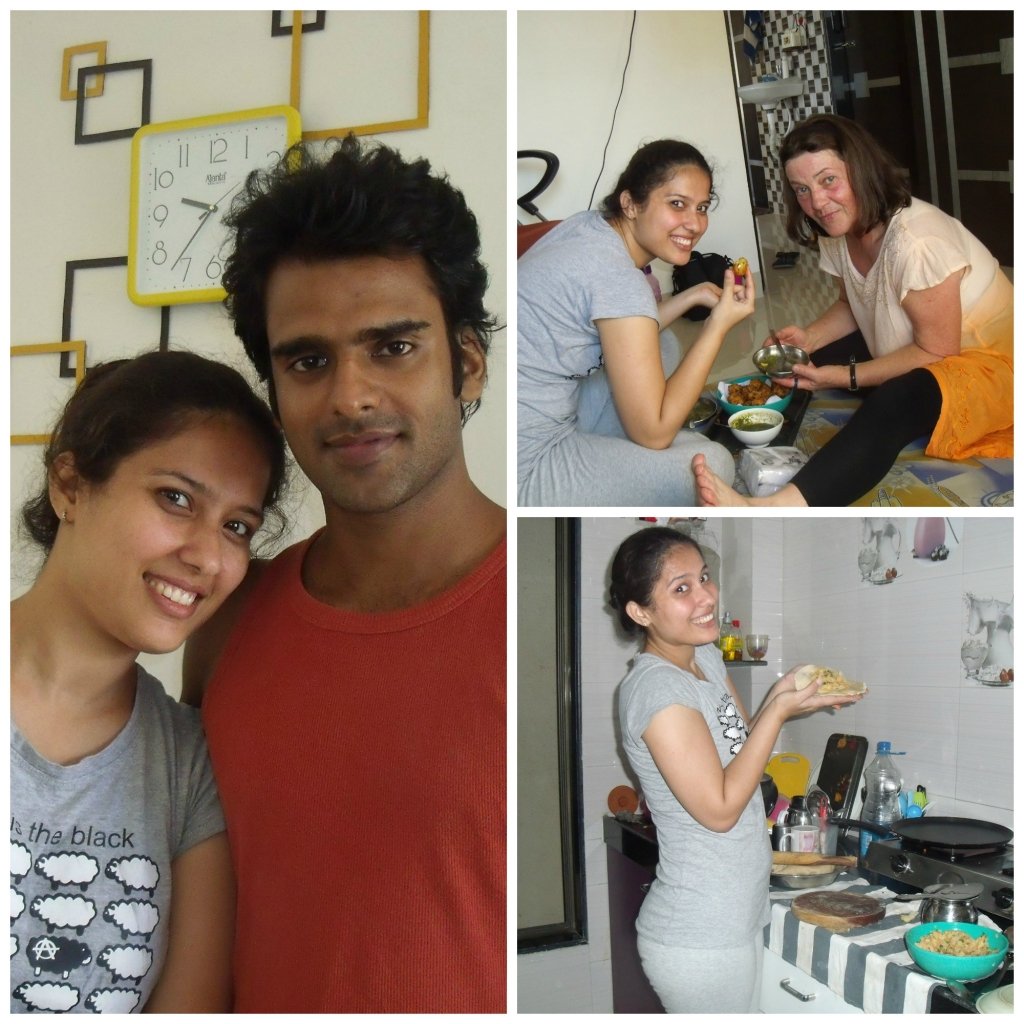 She liked to feed me like a mummy and this is what I called her finally. See the pictures and it is visible how much she loved cooking.
From here I went to Delhi and other places, to stay with friends.
All wanted to feed me well 🙂
Here is a photo from my lovely Sangeeta cooking tasty dishes.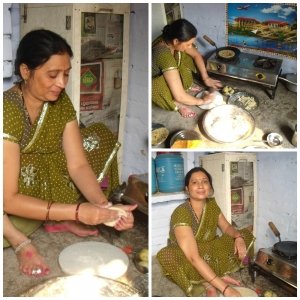 The Kitchen on the rooftop
In Delhi, the kitchen staff was calling me always for breakfast and dinner and they cooked very special and tasty food as well. I was eating with them.
They love what they do. I asked these young cooks what they like most to do and they said cooking.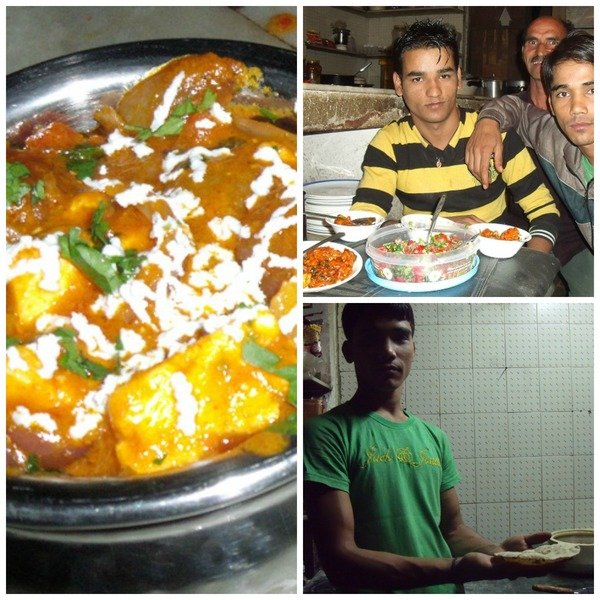 My only exercise was walking and not using a lift, so I was going up and down the stairs of 6 floors at least 3 times a day when in the hotel. I ate a lot of fruits, like Bananas, Oranges, Apples, Pineapples, Pomegranate, they tasted real and I have been drinking every day a glass of fresh juice of Pomegranate, Orange, or Pineapple.
I found a European-style cafe and I had often fresh ground and brewed coffee and blueberry cheesecake. All was fresh and unprocessed food.
This shows I was really not starving, but lost weight, even I did not want to, because I have the right weight for myself, only gaining a bit in winter.
But I did not eat any meat.
Is it the meatless food, the unprocessed fresh ingredients, the spices, or the love with which it is cooked?
Indians eat a lot of legumes, like peas, chickpeas, beans and vegetables, and herbs often with bread (Roti). Sometimes rice and other grains.
Usually no coke and others things like this, more water or tea. Some sometimes eat chicken, goat or fish. Some eat other meat.
I did not see obese or too fat people like here.
Everywhere in the streets are people who cook street food, this means people over there like to eat and there are enough customers. All are made from fresh ingredients.
On the way home I noticed that eating food, like on the airplane, even it does not taste, makes me feel I need more. Also when eating out sometimes, I have the feeling, even when full, I am not satisfied.
What is in our processed food?
Do the ingredients make fat?
What is your experience with processed food?