Thank you and Appreciation
I wanted to thank all my Comment Authors for the kindness and the awesome comments. I did not do this for quite a while and thought it may be a surprise.
Our young poet Satyananda Sarangi created especially for all of you a new poem.
He too wants to say thanks again for the encouragement.
We are grateful for all of you.
Thanks to Enstine Muki for making this possible.
    A new world
My gaze upon the starlit sky,
to see a flash, a flash of light,
only if it comes by once more,
inspiring me to keep going with the fight.
The dead speak to me,
of the mistakes they did when alive,
and the living men don't show up,
having not an advice piece to give.
And it seems enough a clue,
that brooding upon a past much,
I least care for the present,
letting it slip from my clutch.
In tandem, hope and despair play,
do I know what they mean?
maybe a legend of the future they're building,
from worldly misery, one who is clean
Satyananda Sarangi
see more about him here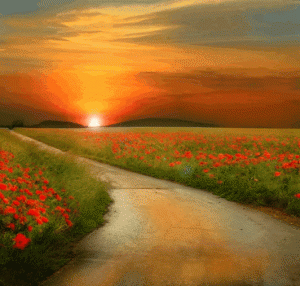 Thank you and Appreciation
Total Comments on this blog in September/October 2015
Monna Ellithorpe dropped 4 comments
BG Jenkins dropped 3 comments
Theodore Nwangene dropped 3 comments
Mary Sloane made 2 comments
Satyananda sarangi made 2 comments
Donna Merrill dropped 4 comments
Stella Chiu dropped 2 comments
David Merrill 101 dropped 2 comments
Basharath made 2 comments
Chery Schmidt dropped 2 comments
Sharad Gupta dropped 1 comment  
Joy Healey dropped 1 comment
ramsai dropped 1 comment
Rohan Chaubey made 1 comment
Ajay Pai dropped 1 comment
Philip Verghese Ariel dropped 1 comment
Kabie made 1 comment
Jacs Henderson dropped 1 comment
Vashishtha made 1 comment
Thyrone Charles dropped 1 comment
Lawrence Bousquet made 1 comment
Lesly Federici dropped 2 comment
sazia kazia made 3 comment
Enoch Gawain dropped 1 comment
vinton samms dropped 1 comment
Deborah A. Ten Brink made 3 comment
Andrea Ansari made 2 comments
Emi dropped 1 comment
Kathryn Maclean dropped 1 comment
Brenda Pace dropped 1 comment
Mary Sloane dropped 1 comment
26 comment authors with 40 comments in the month of September 2015
17 comment authors with 21 comments in the month of October 2015
This list was generated by MyCommentAuthors
Read also Right Blog Commenting And Why It Has Benefits For You