Satyananda Sarangi – a dream comes true
A few weeks ago I introduced Satyananda Sarangi here.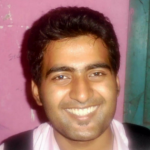 He should have his own blog and he promised to have one after his exams. Until then I wanted to let you be a witness, how he is getting closer to his dream. I know it is so good for him to have the support which all of the comments and people give him. It keeps him really enthusiastic,  in a good frequency and connected to the universal mind.
He is a young man  22 years young, he believed that dreams had their own way of transforming into reality.
This journey started on one of those nights in April last year. The night was dark and terrorising in its own way, and he felt the urge to pen down his unrevealed thoughts. The disturbed mind of his felt the
presence of God a lot more. And then, the journey took off.
Due to his unique way of writing, he has got a call finally. His short story has been selected to feature in a book by Dream House Publications, India.
The book is titled " Paper Boat- Love, Life, and Emotions". The book is
truly a blend of emotions that each of us experiences at some point in our lives. As the paper boat of a child carries his hope of not sinking, in the same way, we hope that our life never sinks in spite of the monstrous waves of life.
He is not only a good writer, see his sketch here as well.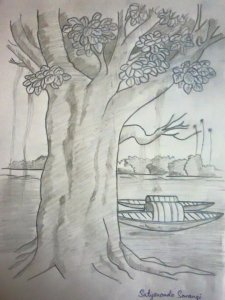 I wish the emerging writer all the best for his book. But before that, as usual, he has a poem for all of you, a poem on how the paper boat and a child taught him something.
The Paper Boat
 A promising dusk settles in,
 the quandary of a lonely mind  lessened,
 wonder where I had been,
 an aching heart as if caned.
 No gift i have, to know the art,
 the colours have painted dreams in it,
 far from my knowledge,
 far from wise men's gambit.
 Tread as I do back home,
 there sits the child with his handmade boat,
 some have left, stay still some,
 to see how far their boats float.
 And when his boat fell upside down,
 not a worry he had,
 that lasted long,
 saying another chance he had to him,
 he walked away chanting a song.
 Learnt I had the truth,
 the truth that rise follows the fall,
 alas, a child had taught me a lesson,
when in age, I stood tall.
Satyananda Sarangi
We hope you like this poem and leave us a comment.