Turn your passion into an online business
Do what you love, turn your passion into an online business.
Are you battling job loss, burnout, illness, or the effects of the pandemic? Many are feeling the impact of the crisis.
Learn to deal with the effects of change and to reorient yourself. 
You can change your perspective and experience the crisis as an opportunity for a fresh start.
If you lost a job, did you like the work, or was it only to earn a living? Did it fulfill you? 
"In the middle of difficulty lies opportunity." — Albert Einstein
Maybe you should ask yourself what your passion is. What is it that you really would love to do?
"When the winds of change blow, some people build walls, and others build windmills." – Chinese proverb.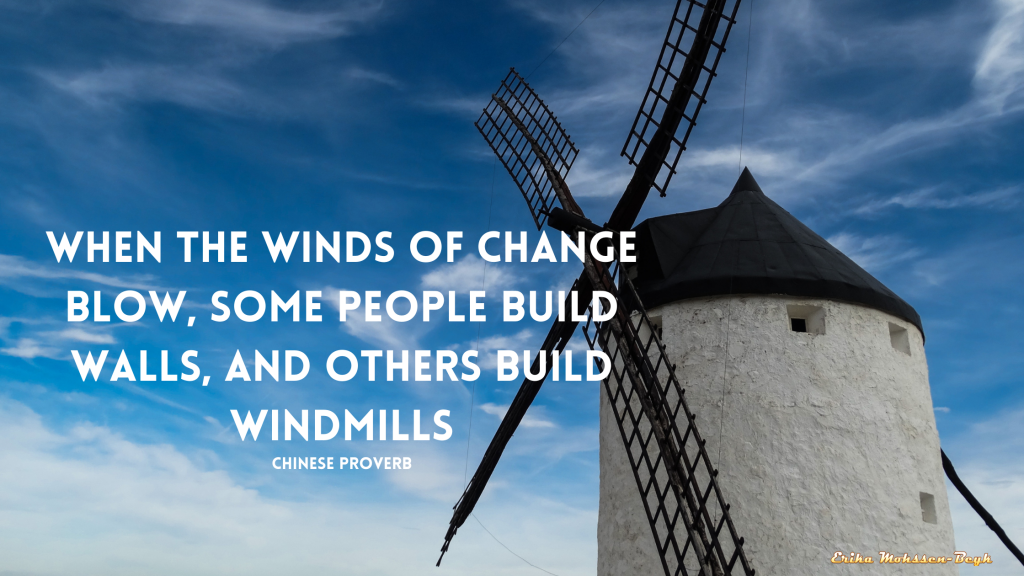 When the winds of change blow, the best is to understand it as creative destruction. Instead of being fearful, watch out for opportunities, and be proactive rather than reactive. Watch out for the good because now is an excellent time to go after your passion.
The crisis surrounding the coronavirus will permanently and radically change our world. Online meetings and digital tools will become more prevalent.
What about turning your passion into an online business? 
We can change our lives. We can do, have, and be exactly what we wish. Tony Robbins
The passion for animals, environmentally friendly products, lifestyle products, or wellness can be the beginning of something amazing in the online world. Take time to think deeply. What would you love to do?
Educate yourself!
The current economic situation is a change and brings dangers for some and great opportunities for others. It is worthwhile to acquire new knowledge or know-how.
Take advantage of the many new digital training opportunities! 
Right now is the time you can digitally learn something new that you previously thought was not possible. Or you are interested in a new topic that you even can incorporate into an existing business that gives you a head start for the future.
Coaching, for example, is one of the top business ideas now. Online or offline, coaching has tremendous power in helping people achieve their goals and make money while teaching them what they love. 
It does not need a lot of investments, and thanks to the online coaching Trent, you can even work from anywhere. You can start with a blog or website.
Everyone has specific skills, but you need to identify, improve, and monetize them to impact yourself and others. 
Can you be a coach?
Suppose you love to help people and have empathy and knowledge of human nature; it is for you. It would be best to enjoy finding solutions and supporting your clients to find answers to their problems. Have an eye for the big picture, think and act in a solution-oriented manner, and know yourself well. 
Whatever your passion is, you can help people with it; it is possible to teach online.
There are many reasons why people looking for a coach:
Stress management, finding their identity, building and strengthening self-confidence, finding strengths to deal with weaknesses, discovering their intuition, and looking for new activities. There is also Health and nutrition coaching, Exercise, Yoga, Meditation. Recently even gardening has been taught online. 
Who can be self-employed as a coach?
There is no uniform training path to become self-employed with coaching. In principle, anyone can become a coach. However, it makes sense to acquire the necessary qualifications and take part in further training. 
It is also advantageous to have expertise in a specific area, e.g., team building, dealing with stress and conflicts, learning coach, coaching for particular industries or groups of people. It is a way to create a niche to stand out from the crowd.
Be visible online!
The digital world has worked incredibly well in times of need: Home office instead of an office, screen meetings instead of face-to-face, new digital tools. 
Homeschooling, coaching, seminars and training sessions, fitness center visits, and yoga – everything suddenly happens on the web. 
Also, many retail, catering, and other industries entrepreneurs have saved their livelihoods with an online shop and a lightning-fast website plus delivery service. Customers also accept all this. 
The digital path is crisis-proof, accepted, and, thanks to the positive experience, is now more popular and more practiced by customers. 
Starting or optimizing your online presence pays off and has a future. Website, blog, online shop? 
Here are a few program examples that can help to boost your imagination and may give you new insights.
Or you might even like to attend one of these programs to see if it is for you?
The good thing is they are all free. It will help you to make a decision.
"We are all faced with a series of great opportunities brilliantly disguised as impossible situations." — Chuck Swindoll

Programs that may help to inspire you:
Maybe you are ambitious about helping people to make changes in eating habits. Help future generations to be healthier by eating well from an early age.  Educate people to live a healthier lifestyle. The Food Matters Nutrition Certification Program may be for you:  Turn Your Passion for Nutrition into a Career with James Colquhoun and Elizabeth Rider. 
Is a pandemic the best time to start a business?
Join Miki Agrawal in her free Mindvalley Masterclass to learn how to build the business of your dreams >>
Zero To $100 Million is a 7-week online program that guides you through Miki Agrawal's signature formula for envisioning and building your high-impact brand and business.  By the end of your journey, you'll have all the strategies, frameworks, and inspiration you need to grow a brand fuelled by meaning and momentum: and that creates vast abundance for you, your loved ones, and the planet.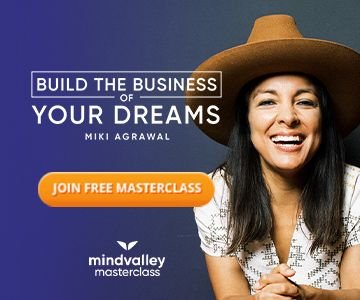 Here is an online platform where you can start for free, and it has everything you need to sell and promote Products Online and how-to tutorials. Read more about it here > An Amazing Opportunity For Your Future Business.
And there are many more free sources that can inspire you.
What new opportunities have you discovered for yourself?
Use your time to educate yourself instead of getting distracted by negative news. Commit to creating the life you want to live.
Here is a quote from William Hutchison Murray that may inspire you:
"Until one is committed, there is hesitancy, the chance to draw back, always ineffectiveness.
Concerning all acts of initiative and creation, there is one elementary truth the ignorance of which kills countless ideas and splendid plans: that the moment one definitely commits oneself, then providence moves too.
All sorts of things occur to help one that would never otherwise have occurred. A whole stream of events issues from the decision, raising in one's favor all manner of unforeseen incidents, meetings and material assistance which no man could have dreamed would have come his way. I learned a deep respect for one of Goethe's couplets:
Whatever you can do or dream you can begin it.
Boldness has genius, power, and magic in it!
Time for change, time to restart, time to conquer, time to be fierce, the time is now.
Read also: How To Make Of The Crisis An Opportunity With An Online Store
And How To Master Change And Be Stronger Than Circumstances
Do You Mindlessly Go through Life or Mindfully Grow through Life?
6 EFFECTIVE WAYS TO COPE WITH BIG CHANGES
Make what you love your career, turn your passion into an online business.
It will change your life.
To your success 🙂